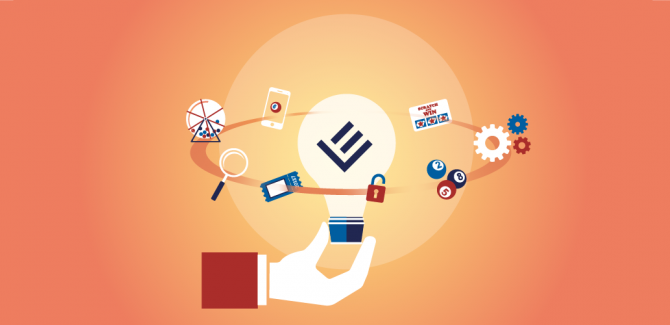 EL Innovation Awards 2022
The European Lotteries Association (EL) is proud to announce the opening of the submission period for the EL Innovation Awards 2022. The deadline to submit your case studies in 15 July 2022.
Open to all EL Lottery Members, they are invited to submit up to four examples of great innovation success achieved within their lottery, implemented between 2019 and 2022 (under conditions). Despite the challenges of the pandemic over the past years, it also brought with it great opportunities for lottery innovation. The EL Innovation Awards 2022 will no doubt prove this!
The EL Innovation Awards 2022 ceremony will be held during the EL Innovation Seminar, October 5-7, 2022, hosted by Sisal in Milan.
The top three winners will attend the EL Innovation Seminar in 2022 for free, where they will have the unique opportunity to showcase their success story. The top prize winner will also have the chance to attend the EL/WLA Marketing event 2023, which brings together lottery professionals from around the world.

All lotteries that enter the EL Innovation Awards 2022 with a least one submission will be presented with a full Portfolio containing interesting information on the submitted cases from all European Lottery entrants (within legal limits); a fantastic source of innovation inspiration and learning materials for you and your lottery.
How do I submit my Innovation Case Study? 
Visit the EL Innovation Awards 2022 platform and follow the simple steps to upload your submission:
https://innovationaward.submit.to/
What are the Innovation Requirements?
Innovation submissions are not limited to a particular area of a lottery's operations. Whether the innovation example that you want to showcase is a new product, an improved customer journey or even an improved process, all are worth celebrating if success has been achieved in a new and innovative way.
Any other conditions for entering?
Open to EL Lottery Members only
Innovation implemented between 2019 & 2022 (under conditions)
Every lottery can submit up to four innovations
Submissions have to be in English
Entry fee is 500 Euros for the first submission, 250 Euros for additional submissions
What is the deadline for submissions?
All Innovations must be submitted by 15 July 2022 for your chance to be considered for an award. 
EL Innovation Awards 2022 submission platform