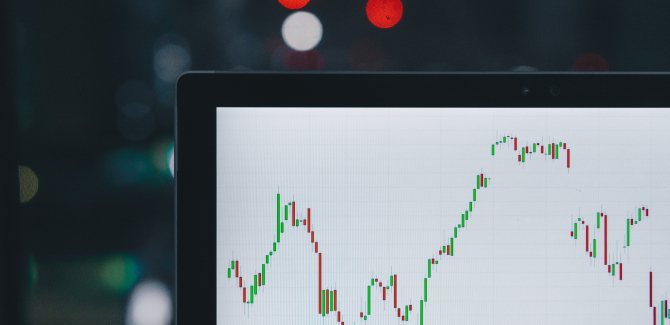 Innovation, inspiration and...chainsaws!
Lottery professionals from across 32 countries came together in Helsinki on the 5-7th November to inspire, engage and connect on the topic of innovation at the 2019 EL Innovation Seminar, 'Building The Future'.
In a world where customers are more connected, more tech savvy and more demanding than ever before, innovation has never been so crucial. As many industries are feeling the pressures of heightened consumer expectations and fighting to keep up with the rate of technological changes, it is becoming increasingly harder to keep consumers engaged. For the lottery industry, this is no exception. With the rising demand for new tech and 'newness' it is becoming increasingly harder to keep current players playing and recruit new generations.
This industry truth and demand for innovation across lotteries is the focal point of the work The European Lotteries Innovation & Technology Working Group (ELIGT) deliver. The working group's aim is to inspire, engage and connect the European Lotteries community on the topics of innovation and technology in order to share best practices and find solutions to keep up with the latest trends and innovations. They facilitate this innovation network through workshops, research initiatives, awards ceremonies and events including a bi-annual Innovation Seminar. This year ELIGT delivered the bi-annual Innovation Seminar 'Building The Future', in a snowy Helsinki, Finland, hosted by one of the leading innovation lotteries, Veikkaus Oy.
Inspiring KeyNote Speakers
This year's seminar returned with a bang!… or perhaps an electronic roar as the opening keynote speaker Dietmar Dahmen (pictured right) took to the stage with an electric chainsaw to convey his message "kill your comfort zones, be daring and change the world". Dietmar's theories on the importance of finding the 'drive to explore' possibilities because there is always a 'need to find something new' delivered great impact and encouragement for the 100+ attending lottery professionals to be brave and make changes (today!).
Dietmar's jaw dropping presentation was followed by anecdotal guide of 'War Stories from The Frontline of Innovation' from Proctor and Gamble's Design Thinking specialist Arnoud Koning (pictured left). Arnoud shared his invaluable learnings, experiences and tips to successfully embed innovative thinking into organisations. His expert insight spurred great thinking amongst attendees in relation to their own businesses and how to overcome the challenges that they may face with prioritising innovation.
Engaging hands on learning opportunities
With support from the global innovation consultancy Iris, this year's seminar format was completely re-designed, for the first time, to build in practical, hands on learning sessions as well as the traditional keynote presentations. This presented the perfect opportunity to apply theoretical thinking to real life work challenges. To deliver on this ambition, the EL Innovation working group and Iris built in an array of new features to the schedule including; breakout sessions led by innovation specialists, new technology testing experiences in the 'Innovation Playground' and an action planning session to clarify thinking and next steps. This new format was positively received, and attendees fully embraced the opportunity to not only learn about the latest trends, but also to experiment with the new technologies and apply them to their lottery.
All breakout sessions were specifically designed with lottery professionals in mind and the topics were tailored to the demands and requests of the European Community. A number of surveys were conducted ahead of the event to find out what the 'hot innovation' topics were amongst the lottery world and what were the key learnings lottery professionals, wanted (and needed) to learn about. Five breakout sessions were determined following this research and each were led by industry specialists who brought a wealth of knowledge, experience and inspirational thinking to their sessions. Within the sessions, attendees were offered the chance to explore new technical possibilities from; AI opportunities to enhance instant win game experiences to; lottery gaming through voice recognition capabilities via an Alexa. Having the opportunity to engage with live tech and 'ask the expert' for more details proved hugely valuable and inspired new thinking.
Validating learnings and planning next steps
The seminar was wrapped up by Iris' very own Managing Director for Innovation, David Caygill (pictured right) and his top tips of 'how to influence your colleagues' to ensure all new ideas and innovative initiatives happen.  David and Iris have presented and facilitated a number of EL events alongside ELIGT including the Marketing Seminar 2019 and the Innovation Showcase Day 2018 and have gained a strong understanding of the innovation challenges within the lottery world. David used this knowledge as a platform to help attendees begin their strategic thinking process and translate new learnings from the event into clear action plans. He outlined those important first steps needed to set up for success, advice on how to productively outline a plan, encouragement for embracing the fear of the unknown and tips for selling the big idea.
Connecting with a new innovation network
In addition to this full on event, all participants were invited by Veikkaus to a networking show and dinner like no other held at 'Casino Helsinki'.  The evening entertainment provided the perfect opportunity to unwind, reflect on learnings and make new lottery connections (over a sing song to Madonna's greatest hits of course). With attendees spanning 32 different countries, there were plenty of insights, experiences and best practices to be shared and learnt from.
Overall, the event proved a great success and in the words of Dietmar Dahmen, really encouraged attendees to find their "drive to explore" and confidently sell to their business "the need to do something new" to be successful and relevant. Much gratitude and thanks must go to Veikkaus for hosting such a memorable evening and event.
By Fiona Jennings, European Lotteries Innovation & Technology Working Group Co-Ordinator.
Photos: Ute Hammlemann