Successful EL/WLA Seminar highlights value of responsibility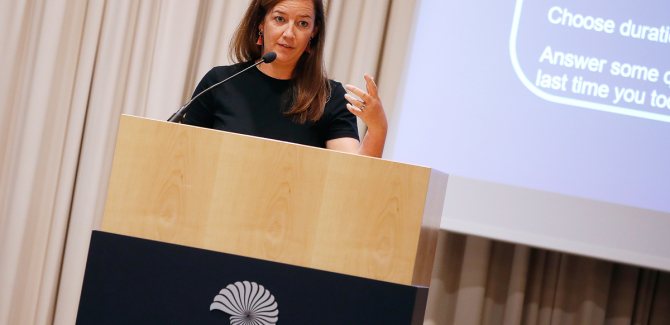 The joint EL and WLA seminar on Corporate Social Responsibility (CSR) and Responsible Gaming (RG) took place in Dubrovnik from 18 to 20 September. This was a time to discuss ideas and share best practices on topics such as environmental impact, problem gambling or diversity and inclusion. Overall, it was all about how lotteries can increase their positive impact on society in a responsible and sustainable way.
Hosted by EL Member Hrvaska Lutrija, this year's successful seminar provided an excellent opportunity to hear from experts in RG and CSR, understand how other lotteries are implementing their programmes, and network with peers working across a range of business functions. A key take-away was the inspirational and practical guidance to help lotteries develop their own RG and broader CSR programmes in order to create value for the operator, society, consumers and beyond. The seminar was co-moderated by Raymond Bovero, Consultant and Laura Da Silva Gomes, Director, Silverfish CSR Ltd (right).
Responsible Gaming
Naomi Goldapple (AI Ventures, Techstars, Quebec) gave a keynote presentation on the rise of Artificial Intelligence and included some applications to problem play prevention. Several EL members then highlighted their own experiences on RG including Birte Engelken (Lotto Hamburg) and Scarlett Roa Brynildsen (Svenska Spel). On behalf of Loteria Kombtare, Raymond Bovero presented their experience as the first-ever EL member to successfully achieve the Commitment Level of the EL RG Certification earlier this year.
As lotteries are using behavioral economics, data-driven harm minimisation and automation to better protect players, Neven Ricijaš (University of Zagreb) gave an inspiring presentation on the work being done in Croatia and the support given to treatment by the seminar host, the Croatian Lottery Hrvaska Lutrija. He reminded us of the importance of measuring the effectiveness of our actions to ensure that we do not cause more harm than good.
Tanja Sveen (Norsk Tipping) shared the evolution of the brilliant work done to proactively call players that may be exhibiting unhealthy patterns of play and shared some exciting positive impact data on players as well as the appreciation of the brand. Five more speakers – Piet Van Baeveghem (Loterie Nationale Belgium), Lea Meyer (Polaris Strategic Foresight), Oscar Castro (ONCE), Sandra Baranes and Vincent Perrotin (FDJ) covered topics related to advertising restrictions in their countries and how they are trying to find better ways to communicate.
Yann Roy (Loto Quebec) and Bjørn-Helge Hoffmann (Norsk Tipping) introduced participants to the eSport phenomenon as well as the risks and opportunities associated with lotteries getting involved. Prior to this Rune Mentzoni (University of Bergen) gave a keynote presentation showing the complex world of loot boxes by taking the FIFA video game example. He discussed the financial risks of the so called "micro transactions" which could lead a player to spend thousands of pounds in order to get Ronaldo into their team.
CSR
RG remains a core component of any lottery's CSR programme and will have to keep going further, and deeper. However, CSR requires companies to make much broader commitments to sustainable business by looking at its impact on other "stakeholders". This includes improving the well-being of employees or using the company's reach and influence to help the sustainability of our environment.
Interesting fact of the seminar was that the offset of the more than 206 tons of CO2 emitted by the 125 participants from 35 countries who travelled by plane to Dubrovnik was fully compensated by EL with a donation to myclimate Clean Drinking Water for Schools and Households in Uganda. 
Anne Pattberg (WLA RG Independent Assessment Panel, Germany) looked at the value of CSR and several case studies were presented by EL members – Stefania Colombo (Lottomatica), Johanna Lipponen (Veikkaus Oy), Katie Carlson (Hoosier Lottery), Gianmario Trovó (Sisal) and Christine Prouin (FDJ). National Self-Exclusion schemes were finally presented by Alison Gardner (Camelot UK), Birte Engelken (Lotto Hamburg) and Bettina Di Lello (Loterie Romande).
A problem solving parallel interactive sessions took place to get participates thinking about how retailers can contribute to an effective RG programme (moderated by Willemijn Jansen, Nederlandse Loterij) and how to prioritise CSR issues and secure internal engagement (moderated by Riccardo Troiani, Lottomatica). To help lotteries who seek to look beyond RG, the EL RG-CSR Working Group also presented the new EL CSR Guidelines (for EL members only).
Women in Lottery Leadership (WiLL)
EL provided some great news about its Women In Lottery Leadership (WILL) Programme in Europe. Mélissa Jacquérioz, EL CSR, Data & Membership Officer gave an overview of the programme which aims to create new opportunities for junior and mid-level women in the European Lotteries membership, with a focus on skill and knowledge development. The pilot takes place this Autumn.
Finally let us give a huge and warm thank you to our host, Hrvaska Lutrija for their fantastic hospitality. They truly went above and beyond in order to ensure that participants had a great experience.  We look forward to seeing how the Seminar evolves for next year's edition which will be hosted by Nederlandse Loterij in September 2020.
"Lotteries were created to have a positive impact on society, not to measure their success by profit or GGR metrics. I look forward to seeing the first lottery follow the steps of companies such as Patagonia in defining its success by the positive impact they have on stakeholders, not shareholders. Who is ready for the challenge?" DigitalRG.net founder and seminar co-moderator Laura Da Silva Gomes said.
"It's also worth noting that RG is strengthening with new powerful techniques and a significant increase in participants that work wider than "just" RG. This suggests that both values are being integrated into the day-to-day operations of global lotteries said Raymond Bovero, co-moderator of the seminar and it is a very good move."