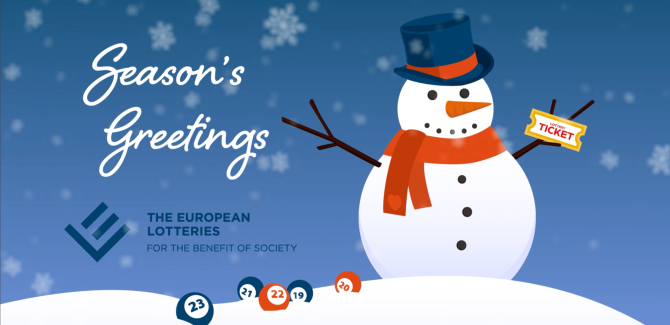 Season's Greetings from The European Lotteries
As we near the end of an eventful year, we look forward to the holiday season - a moment to reflect on the past months, but also to sit back and relax! At this time of year, we believe it is more important than ever to come together in solidarity and unite for the benefit of society.

From everyone at EL - the President, Executive Committee and the team, we wish you all a healthy and joyful festive season and a happy new year.

We look forward to reconnecting again in 2023! 

Season's Greetings - Frohe Festtages - Joyeuses Fêtes - Felices Fiestas!