Personal tribute to Jim Hosker by Ray Bates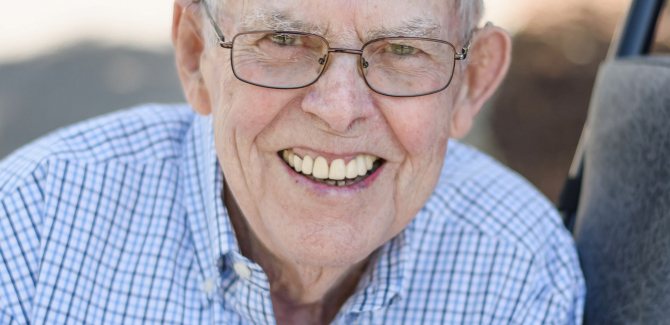 Jim Hosker was my mentor and good friend.
When I joined the lottery family in 1987 I, like many others in that position, knew little or nothing about lotteries. So, I searched around for a world expert and discovered one James J Hosker Director of Massachusetts State lottery. I made contact and asked could I come and visit. I got an immediate yes and spent one amazing and seminal week in Boston learning all there was to know about the lottery business from Jim and his first lieutenant Tom O Hehir.  We three were bonded by a mutual love of Ireland and an even greater love of Macanudo cigars.
Since that time, Jim has been a constant in my business and personal life.
He was my "go to" person whenever I had a difficult situation to deal with … and there were a few over my 20 years as Director of the Irish National Lottery. He knew the detail, but could also always give me the broader perspective.
He was arguably, the foremost expert on scratch card games, and his lottery was a pioneer for Lotto through the on-line retail network. And while Internet /online gaming was at the edge of his experience, he could often surprise a meeting with an incisive comment on Internet selling observed through his prism of "traditional" selling experience.
He moved with ease and success through Massachusetts, Kentucky and finally to Gtech to head up their Texas FM lottery operation, and latterly to work as a Consultant.
Jim had a gruff exterior which some might have found intimidating. Clearly, he was no pushover, but underneath he was gentle and caring, and with a great sense of humour. He loved being around young people – family and co-workers and was always ready to give someone a start on the ladder.
He had no hint of hubris. He just was Jim. He could talk to anyone from the highest to the lowliest. He was a sponge for information; he wanted to know everything about everything.  "Now tell me this …" was one of his favourite openers.
He had stories to tell … of his time in the Korean War; his time in the Boston police force, his political life and finally his lottery life.
I am so pleased I had the opportunity to visit him and his beguiling wife Jean in their retirement home in Mansfield in Mass in 2018. He was in rude good health at the time for a man in his 80's and he was displaying the same resilience just recently when I called him for a catch-up chat.
He simply adored his wife, Jean, and his children and grandchildren, who will all greatly miss him.
My wife and my children enjoyed and loved Jim too, and feel the loss.
We have all lost a great man …  but I have lost a real pal.