Growing Sustainably: An Interview with Scientific Games Lottery Marketing Strategist Chris Allen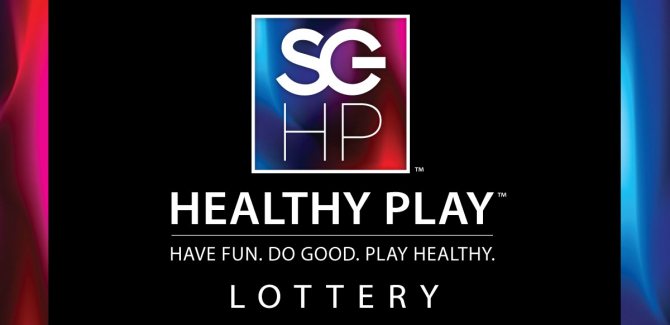 Chris Allen, VP of Lottery Marketing & Strategy for Scientific Games (SG) in Europe, is no stranger to the ever-evolving nature of lottery – and he's an advocate for social responsibility in the industry.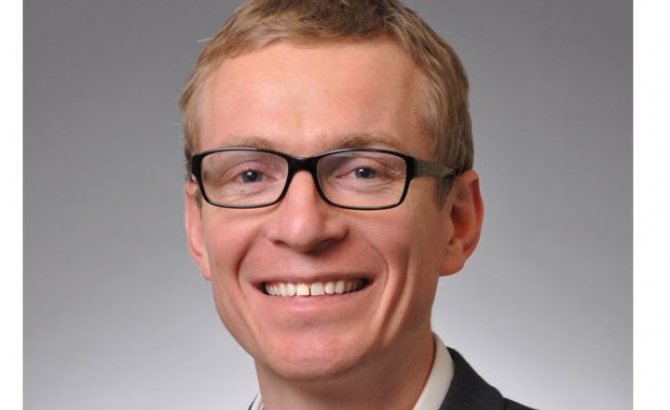 Allen spoke at the 2021 European Lotteries (EL)/World Lottery Association (WLA) Marketing Seminar about how SG helps lotteries grow safely and sustainably. With a degree from the University of Leeds in the U.K., the 15-year lottery veteran began working for the company as a marketing analyst evaluating global instant game performance. Today, Allen heads up growth strategy development working with major lotteries across the world.
"It is hard to imagine a business strategy conversation or a product innovation brainstorm that doesn't include the topics of sustainability and social responsibility. This focus is with good reason."
Data shows that more consumers are choosing products based on a brand's record in sustainable business practices, Allen points out.
In a January 2021 survey in the U.K. and U.S. by Conjoint.ly, consumers were asked about the choices they make when deciding to buy a product. Responses clearly show that consumers value companies that:
reduce their carbon footprint and become carbon neutral

source ingredients and components responsibly

manufacture in an environmentally friendly manner
"The global trend is across all demographics as consumers consider the long-term impact of human existence on the planet for future generations."
People, Planet, Profit
In 1994, John Elkington, British author known for his advocacy of corporate responsibility and sustainability, coined the phrase "people, planet and profit." Referring to the "triple bottom line," Elkington proposed "a sustainability framework that examines a company's social, environment, and economic impact," as he stated in Harvard Business Review.
In the past quarter century, many individuals, companies, governments have done much to reduce humans' impacts on the planet – but much more remains to be done. In November, the United Nations Conference of Parties (COP26) took place in Glasgow, where leaders from all around the world discussed how to take action towards the goals of the Net Zero by 2030 initiative. Among the negotiations, world leaders agreed to cut out fossil fuels over time and reduce emissions faster.
While governments agreeing to curb emissions is important, COP26 demonstrated "the urgency and opportunities towards a zero-carbon economy and the power of international cooperation to address the gravest challenges our planet faces," explains Allen. "It is really about all of us and brands taking action."
In recent years, global brands have tackled the problem in their own ways, notably:
Adidas, one of the largest sportswear manufacturers in the world, has innovated to reduce plastic waste. In 2020, the company set a goal to sell 20 million shoes created from recycled plastic components.

British media and telecom brand Sky News International implemented programs such as Sky Ocean Rescue and #PassOnPlastic campaign to support ocean clean up initiatives across the world. Their campaign aims to eliminate all single-use plastics across its entire supply chain, such as cables, cups, TV controllers, technology, etc.

The auto industry is beginning to move to electric, with ambitious companies like Volvo not only looking to remove all fossil fuels but continuously driving to make transport safer and more productive.

Formula One international auto racing has a Sustainability Strategy for 2030 focused on race cars and production, and on how spectators and fans interact with the brand at events. They're also using Formula One's recognizable brand to lead changes that help create more diversity and inclusion.
As some of the most recognizable brands on the planet, lotteries and their suppliers have the responsibility to affect change, too, Allen said.
"It is beholden on all of us to continue on the journey to a more sustainable and socially responsible way of operating our industry," he points out. "As a leading supplier to the global industry, Scientific Games' mission goes beyond driving maximum funding for good causes to enrich lives through positive play."
Setting the Standards for Healthy Play
The lottery industry can take action to create a better world not only by creating products in a more sustainable manner but by promoting responsible use of those products. With that in mind, Scientific Games became one of the first companies to achieve certification by the World Lottery Association (WLA) as a responsible gaming supplier. With its new Healthy Play™ sustainability strategy, the company delivers on its promise with an approach to people, planet and prosperity.
Built on deep industry research and market analysis, Healthy Play expands the Scientific Games Lottery group's engagement and integration of the WLA's responsible gaming principles throughout the organization. It also guides the development of innovative Healthy Play products, technologies and services.
"Healthy Play is built on fundamental responsible gaming principles underpinned by a simple goal: 'Have Fun. Do Good. Play Healthy™.' to promote the healthy enjoyment of lottery games and education that improves lottery literacy, reducing harms," explains Allen.
Scientific Games' Healthy Play does not stop at promoting consumers' responsible gaming. Within its sustainability initiative, the company organized SG Cares™, SG Green™ and SG Grows™ – focused respectively upon people, planet and prosperity. The company's coordinated sustainability efforts aim to give back to the communities where it does business around the world. Through charitable contributions, leadership and volunteer efforts, Scientific Games believes in creating better places to work and live.
"With SG Cares, people are at the heart of our business whether they are employees, business partners, suppliers or stakeholders. SG Green begins and ends with the planet because the only earthly footprint we endeavour to leave is joy from healthy play," he adds.
To support and grow its teams around the world, Scientific Games created SG Cares. The goal is to foster a diverse, equitable and inclusive workplace of employees that work together to achieve common goals.
"Our employees are our greatest asset, and this has never been more important than over the past year with the pandemic. Keeping employees safe and motivated, as well as looking after their mental well-being, is a priority," says Allen.
From using environmentally friendly inks to recycling paper waste and significantly cutting harmful emissions, Scientific Games builds environmental sustainability into each business process and function. They call this initiative SG Green. Some of the actions the company has taken with SG Green include:
Scientific Games created a Zero Waste Direct to Landfill operation in the U.K., and they plan to expedite this program across all the company's sites worldwide.

All of the inks and coatings used in the company's instant game manufacturing process are water-based.

Tickets are produced with recyclable paper stock sourced through managed forest resources overseen by the Sustainable Forestry Initiative and Forest Stewardship Council.

Any waste paper goes to mills that specialize in recycling, unused inks become fuel for other industries, and unused plastics are made into new furniture.

The company's manufacturing facilities in the U.S., Canada and U.K. have received ISO 14001 certification, an environmental management system established by the International Organization of Standards for reducing a company's impact on the environment, especially air and water pollution, waste to landfill and energy use.
"By making sustainability an integral part of our business operations, we better protect our planet while creating value for our stakeholders," shares Allen.
Finally, Scientific Games believes that doing the right thing will result in growth for the company and its customers.
This ethos is exemplified by SG Grows, Allen says: "We believe success is a shared value through our customers' prosperity. Gaming for good means all stakeholders win with sustained growth''.
"We believe not only in following standards but in setting the standards," Allen continues. "SG Grows is based upon creating maximum returns to the causes our industry is founded upon. We understand that responsible growth comes from a closer relationship with players with deeper insights into who they are and how they play."
Putting Players First
Virtually every business was affected by COVID and its aftermath, the lottery industry included.
"While this was definitely one for the history books, each year that goes by I continue to be impressed with how resilient the industry is to the changing operating environment by always putting the players first," says Allen.
Scientific Games strives to put the players first by creating more diverse product portfolios to reach wider audiences. When optimizing game portfolios, they analyze the current game mix in the market and identify what games to launch to reach new players in a responsible manner. In addition, the company's digital player engagement offers more fun and exciting content through a platform that encourages responsible play.
"Responsible growth is a balancing act – reducing risk while maximizing returns to good causes," says Allen. "Every day we are striving to help lotteries achieve [their] goals – all underpinned by our commitment to help deliver growth in a safe and sustainable way."
SOURCE: Survey © 2021 Conjoint.ly
© 2021 Scientific Games Corporation.  All Rights Reserved.