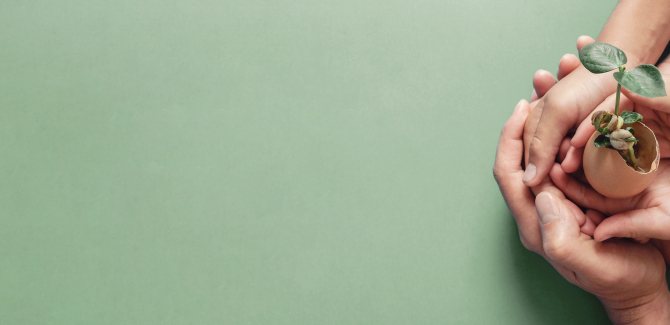 Fifth Responsible Gaming Certification achieved by Mifal Hapais
Committed to addressing illegal gambling and related criminal activities while minimising any potential harm on society, EL has developed a Standard that aims to promote the adoption of best practices across the EL membership: the EL Responsible Gaming Certification.
EL Member Mifal Hapais (Israel National Lottery) recently became Responsible Gaming certified for the fifth time. This is an excellent achievement which emphasises the importance of the core lottery value of responsibility.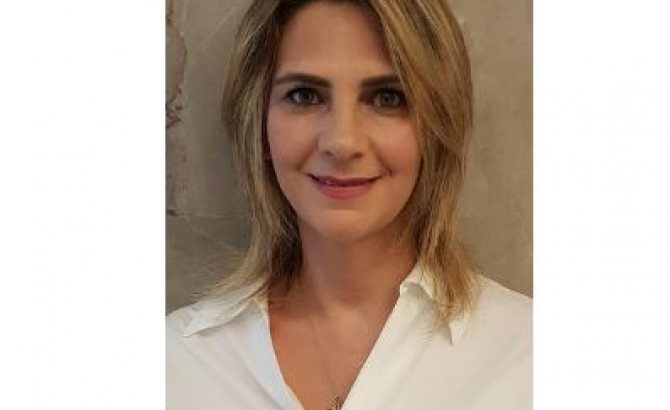 In this interview, Merav Brandfeld, Auditing and Regulation manger at Mifal Hapais tells us all about the growing activities of Mifal Hapais in the field of responsible gaming and the developments over the past years since its first EL Responsible Gaming Certification.
Setting the Scene
The activity of Mifal Hapais concentrates on the distribution network – and includes thousands of reviews, prohibition of sale to minors, for example anyone caught selling to a minor loses his concession and livelihood. Deferred payment for tickets is prohibited, and our terminals do not permit payment in instalments by credit card. A concessionaire that is found to deviate from the instructions will be called to an investigations committee and his concession may be revoked. In addition, we conduct very significant public information and instructing efforts for all our distribution network, including instructing in therapeutic communities and meetings with people who have become addicted and are under care.
Mifal Hapais acts based on the understanding that our field poses a risk, and it is our job as a public benefit company to sell draws proportionately and responsibly, while providing attention and resources to the risk. As it may have been seen, the lottery operates a lot to advance the discourse for increasing awareness on the subject, allocating resources and forming cooperation efforts. We believe that the activity should be addressed to the young population, primarily in public information and prevention activity.
Your lottery was certified for the fifth time during a global pandemic. How did the process differ from previous certifications? Did everything take place online? What are the biggest lessons learnt from such an experience?
The last two years have been characterised by a change in the reality and with uncertainty. With this came challenges to continue work in the same way and adaptations needed to be made. For a certain period, the Mifal Hapais distribution chain was closed down and draws were held to a limited extent. Mifal Hapais acted to create and maintain continuity in all work interfaces and adaptations to the changing situation. Work interfaces were created to combine the need to maintain a constant review of draw processes and wins and advance on the topic of "playing responsibly". Cooperation was widened while building a strategic multiannual program in the field of research, prevention, care, training and instructing and integrating the topic throughout the organisation's activity.
In addition, a new website has been built around this topic, and the company has provided support to NGOs particularly during the COVID19 pandemic, and a project in the Malkishua NGO was launched as part of an addiction prevention program representing a true change on the ground.
Could you tell us about your progress since the first certification? What has changed and how did you grow and learn in the past 12 years?
In 2003 Mifal Hapais was one of the first draw organisations in the world that engaged in the "playing responsibly field". In recent years it has focused on care and assistance for gambling victims, but its emphases have changed, and its activity has been extended to investment in prevention action and public information on the dangers that may result from uncontrolled consumption of draws and betting.
Throughout the years, the activity in the field has been significantly upgraded in a number of aspects: within the organisation, specialised training for employees, concessionaires and retailers has been organised. Mifal Hapais conducts thousands of 'undercover customer audits', efforts to employ language as part of the ethic code and daily routine, in which the term 'playing responsibly' is an integral part of routine activity.
Mifal Hapais has established three specialised and external Committees. The first one focuses on grants for gambling addiction care and prevention. Every year Mifal Hapais allocates significant sums to NGOs dealing with care for gambling addicts and for social workers who study in workshops, public information campaigns and study days, during which they get important information on the subject. Mifal Hapais is not involved in the professional contents but sees to the holding of workshops and courses and ensures that the public discourse will reach as many years as possible.
The second is an academic research Committee whose function is to promote and expand research knowledge in the field of gambling addiction and its collateral effects. The third is a subcommittee for fairness in games, which examines the activity and advises Mifal Hapasis' board of directors. Also, we have expanded our cooperation with and the number of NGOs that we support. Each year, we have public information and instructing campaigns dealing with the issue from broad perspectives, using an analogy to exaggerations from the worlds of gaming, social medica, etc., in order to increase awareness that excess, and addictions may apply to many fields in life.
Mifal Hapais continues to fund and cooperate with NGOs and official agencies, and for example two NGOs (Haderech and Mila) have been established, together with three ambulatory care centres for dealing with gambling addiction. This year a centre for caring for young people will also be opened.
Reaching the fifth certification is a huge achievement. Did you set yourself specific goals this time and did you reach your expected results?
Following the building of Mifal Hapais' activity in the field of playing responsibly over the years, we have had an opportunity to build, for the first time, a broad bank of information about the dangers related to uncontrolled consumption of draws and make it available on the Mifal Hapais website to everyone (in Hebrew and Arabic). The website contains detailed information on responsible play and warning signs. It also includes references and links to studies and NGOs operating in the field and referrals for care. We are proud of this step, which indicates the strength of our organisation and our commitment to ensuring that participation in draws will continue to be enjoyable activity.
The aim of Mifal Hapais is to contribute to society and not lead people to ruin. Draws are fun, but some people do not know how to stop and are in danger of addiction, and we, the entity holding the draws, have the duty of contending with the risk and ensuring that everything will be responsible and proportionate.
Our new campaign is based on our wish to increase public awareness of the fact that excess and addictions may occur in many fields in life, from excess use of social media, online shopping, use of computer games and more. Web users are exposed to contents such as how addiction begins in the brain, self-tests on tips for identifying excess in a range of fields, tips of psychologists on how to identify excess in teenagers and more.
What was the most difficult part of the fifth certification and how did you overcome it?
Recently, EL revised the criteria and we at Mifal Hapais have taken note of the need to add tools for effectively measuring actions that are performed throughout the year to our work plans. This is certainly an important innovation that may help us make our scheduled activities more precise.
What was the added value for your lottery in being certified for a fifth time? For example, how does it influence your daily business - retail outlets, product development, relation with stakeholders?
It is important for us at Mifal Hapais to maintain our important achievement, while continuing to renew and improve our work all the time. New retailers for the Mifal Hapais distribution network have just been chosen following a tender process, and we are acting to adopt the ethic code and responsible playing values as a core value for the beginning of their work, and there is no doubt that receiving the certification for the fifth time provides us a strong basis for these activities.