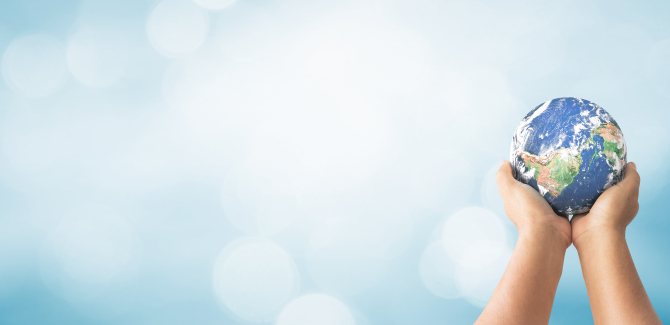 Fifth Responsible Gaming Certification achieved by Camelot
Committed to addressing illegal gambling and related criminal activities while minimising any potential harm on society, EL has developed a Standard that aims to promote the adoption of best practices across the EL membership: the EL Responsible Gaming Certification.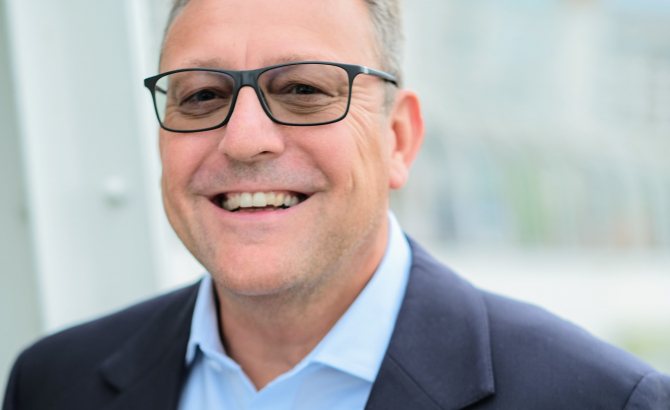 During this interview with Nigel Railton, CEO of Camelot, we hear about the road to 5th Responsible Gaming certification. Congratulations! 
Your lottery was certified for the fifth time during a global pandemic. How did the process differ from previous certifications? Did everything take place online? What are the biggest lessons learnt from such an experience?
Much has changed in the world since our previous full assessment three years ago in 2019 - and that really is putting it mildly. We completed a partial assessment in 2020, but when we underwent our 2021/22 full assessment, the world was in a completely different place and obviously that warranted a different approach. We carried out all work with our assessor remotely and were able to share evidence remotely via a secure file sharing system. This meant that, despite the pandemic, we continued to work effectively and cross-functionally, and in keeping with tight schedules and deadlines.
Could you tell us about your progress since the first certification? What has changed and

 how did you grow and learn in the past 12 years?
The goal of responsible gaming for us has always been all about the player - putting their interests first, proactively preventing harm, and supporting those players who really need it. This remains unchanged 12 years later. But what has changed enormously in that time is the range of tools and strategies we have at our disposal to achieve that goal, particularly in terms of the growth of digital play, and therefore the wealth of data we have available to us. Leveraging the power of that data to support National Lottery players has been a game changer for us.
Reaching the fifth certification is a huge achievement. Did you set yourself specific 

goals this time and did you reach your expected results?
First, I'd like to say that we are absolutely delighted to have achieved EL Responsible Gaming Certification for the fifth time. Not only is it an achievement we can be proud of - given the prestigious reputation of the certification - but it's also a reflection of our decentralised approach to healthy play. This ensures that every employee at Camelot is committed to delivering our ambitions to promote healthy play and fully aware of our objective for The National Lottery to be the safest place to play. We're pleased that we are well aligned to the updated Responsible Gaming Certification Framework, and that the enhancements made to the framework are elevating the overall level of the certification.
What was the most difficult part of the fifth certification and how did you 

overcome it?
We have made several significant improvements to our healthy play strategy since the last full assessment in 2019. It was a positive challenge to ensure that all of these changes were showcased and received the recognition they deserve, alongside all of our more long-standing healthy play measures. As I mentioned, the fact that the Responsible Gaming Framework had been updated ahead of our recertification meant that we had to provide new evidence that we were well aligned, and this gave us the opportunity to really demonstrate our enhanced healthy play credentials.
What was the added value for your lottery in being certified for a fifth time? For 

example, how does it influence your daily business - retail outlets, product 

development, relation with stakeholders?
First and foremost, it demonstrates our long-standing commitment to healthy play - and that is of significant value. At the end of this cycle, it will be a decade-and-a-half that we've held this highly respected certification and we take a lot of pride in that. We firmly believe that it sets us apart and evidences our leadership role in this space. But we also know that our work is never finished in responsible gaming, despite everything we've achieved. We plan to keep on working hard on our healthy play credentials and driving up our own high standards, keeping National Lottery players at the heart of everything we do.
What advice do you have for EL Members who are about to start their fifth certification?
Our decentralised approach to healthy play aims to ensure that every employee at Camelot holds a level of responsibility in delivering our healthy play ambitions, rather than responsible gaming exclusively being the job of a separate team. In terms of process, the interviews carried out by our assessor offered a unique opportunity to provide insight into how our subject matter experts (SMEs) align with the framework with the utmost integrity, and shows on a personal level that individuals at Camelot care about delivering our shared goal. We would advise EL Members who are about to start their fifth certification to take the time to showcase their healthy play SMEs, so they can share their experiences in the same manner.
What tips do you have for non-certified EL Members who are completely new to 

the whole process?
I would encourage any operator considering certification to just take that leap. EL has recently introduced a new "commitment level" which is a great first step in aligning with the Responsible Gaming Framework. There's lots of support available to operators from members of the RG/CSR working group. The process is rigorous, but the more evidence you can provide of how the business is delivering and achieving its commitments to healthy play, the easier it becomes. Evidence should be easy for the assessors to understand and should demonstrate an ongoing commitment to responsible gaming.