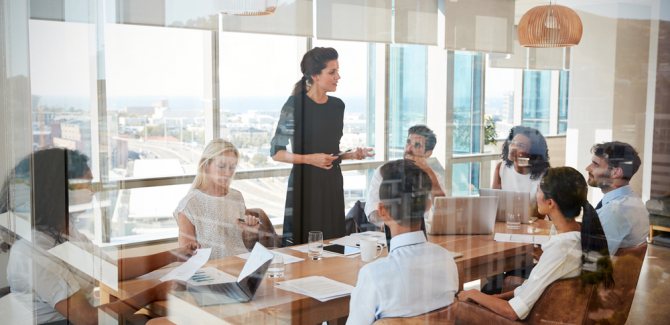 European Lotteries: Women in Lottery Leadership
The 2021-2022 Women's Initiative in Lottery Leadership (WiLL) Mentoring Programme in Europe was officially launched during a successful kick-off webinar on 5 October. Focusing on the topics of female leadership and diversity in the workplace, the webinar brought together high-level leaders from the lottery world as well as relevant external speakers.
As the moderator, Romana Dernovšek, CEO of Loterija Slovenije, d.d., EL 2nd Vice-President and Supervisory Chair of the EL CSR-Responsible Gaming working group, underlined the important role played by women through centuries. After conducting a short poll with participants about the first man, dog and woman in space, she brought attention to the fact that often individuals know more about the great achievements in history by men rather than women. There is no doubt that progress has been made over the past years regarding female leadership positions but there is still work to be done. 
"I am happy and proud to moderate and speak at this kick-off event. Having the opportunity to support and see our eight WiLL duos grow and learn together will certainly enrich my life and will hopefully support and inspire our young female leaders to reach as far as they can to achieve their dreams."

Romana welcomed two of the most respected and experienced female leaders in the lottery industry. Stéphane Pallez, EL 1st Vice-President and CEO of La Française des Jeux (FDJ), who championed the WiLL Mentoring Programme at European level, shared her views on female leadership and how things can progress to create better chances for all. She highlighted the various initiatives taken at FDJ to grow the number of women at the management level. On a more personal note, she spoke about the female role models in her life and career as well as the importance of supportive colleagues and of sorority in the workplace.  
"WILL continues to grow, creating a path for talented and passionate women to realize their full potential in the lottery sector. Both mentors and mentees will benefit from this experience and contribute to build an environment that not only accepts diversity, but also celebrates and promotes it."

Rebecca Paul Hargrove, CEO of the Tennessee Education Lottery Corporation, President of the World Lottery Association (WLA) and founder of WiLL explained the entire history behind its creation in the US where her ambition and drive was to help women achieve their goals. Since its creation, WiLL Mentoring Programmes continue to take place in Asia, Africa and Europe.
Rebecca's motto is ''where there is a WiLL, there's a way!''
Suzanne Mau-Asam, EL coach for the WiLL programme and founder of the Female Hub in the Netherlands moderated a panel with Romana, Stéphane and Rebecca who had an informative and lively discussion with tips for professional women based on their own experiences and careers. They underlined the importance of self-confidence, the willingness to learn more and the support of the family when professional opportunities arise. Their main pieces of advice included believing in yourself, not being afraid to ask for help, don't take things personally and don't be afraid of being open to new ideas/proposals/changes.
Suzanne then took a moment to explain in details the WiLL programme to all participants, including her role as coach, the timeline of the programme and the WiLL module on the EL e-learning platform. The programme will run for six months with mentors and mentees from the EL Membership. 
Ute Hamelmann, Innovation Manager at Westlotto in Germany, addressed the concept of agile systems and tools to offer new opportunities for women. The time spent working is an important part of everyone's life, therefore it should be meaningful and fulfil you, and this is what lies behind the concept of New Work. She also explained the concept of "agile", where the need of the user is at the centre of any action, with a great example being design thinking. She ended explaining what agile organisations are, based on organic and self-organized systems, as opposed to traditional systems where the user usually comes last.
Head of Talent Management at Philips in the Netherlands, Mark Vlaanderen focused the final presentation on the importance of diversity for the best innovation and, eventually, success. To this end, he showed how Philips has increased to percentage of female leadership within their organisation.
The Mentoring Programme is designed for female leaders in the lottery sector who want to realise their fullest potential. With a focus on skill and knowledge development, the Programme aims to create new opportunities for junior and mid-level women in the EL Membership, as either a mentee or mentor. The mission is to drive high-performance business growth through supporting the advancement of women into top positions of lottery management, leadership and responsibility.