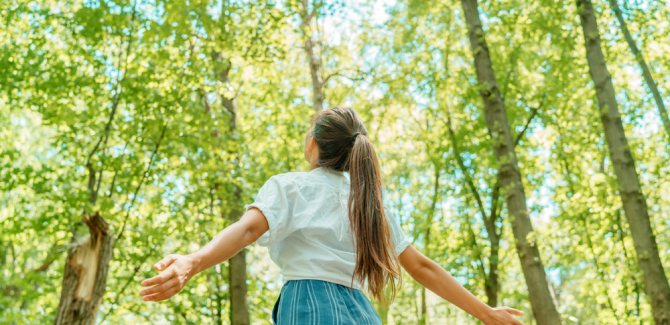 EL & WLA come together for the second Responsible Worldwide webinar week
For the second year in a row, EL and WLA organised the Responsible Worldwide Webinar Week. Spanning across five sessions, important topics included responsible gaming from a consumer protection perspective, positive play, CSR and the impact of COVID-19.
The webinar week reflected on lessons learnt from the pandemic which no doubt had a significant impact on the lottery sector and our lives and looked towards a new reality with further developments and opportunities.
Moderated by EL Secretary General, Arjan van't Veer and WLA Executive Director, Luca Esposito, the webinar welcomed opening and closing speeches from Rebecca Hargrove, WLA President and Romana Dernovšek, Supervisory Chair of the EL CSR-RG working group.
The post-pandemic era
The opening day took stock of what a post-pandemic era might look like. While the first Keynote speaker Sanjay Khanna from Canada discussed the power of foresight in innovation, Marie-Agathe Nicoli (Kantar, France) showed the real effects of the post-pandemic world. WLA took the opportunity to present its new project of CSR best practices database through the voice of its General Secretary Lynne Roiter, and EL's newest Lottery Member - Novamedia/Postcode Lotteries – introduced the participants to its vision of CSR with a presentation from its CEO, Sigrid van Aken.
Customer behaviour, advertising and communications
Days 2 and 3 focused on customer behaviour, advertising, and communications under the umbrella topic of Responsible Gaming. Keynote speaker Kasra Ghaharian (University of Las Vegas), explained the role of data science in payment modernisation and the decrease in cash payments over the last years and Dr. Richard Wood (GamRes, Canada) emphasised the importance of positive play and making responsible gaming as fun as the games themselves.
On the topic of customer behaviour, several EL and WLA Members presented best practices evolving around data, artificial intelligence and how to respond to addiction and risks. Examples were provided by Tanja Sveen (Norsk Tipping AS, Norway), Elisabeth Crone Linding (Danske Spil, Denmark), Willemijn Vorderman (Nederlandse Loterij, the Netherlands) and Jamie Wiebe (British Columbia Lottery Corporation, Canada). Members also had the opportunity to share examples of advertising campaigns - Floris Van Driel (Nederlandse Loterij, the Netherlands), Nicola Gamble (Lotto New Zealand), Brittany D'Haenens & Katie Carlson (Hoosier Lottery, US) and Suvituuli Tuukkanen (Veikkaus Oy, Finland) took the floor.  
Corporate Social Responsibility
CSR was the main topic of two sessions where Keynote speaker Vlasta Nussdorfer, Former Human Rights Ombudswoman of Slovenia and Senior Advisor of the President of Slovenia, addressed the sensitive topic of human rights and how they are being challenged all over the world by the current pandemic. Stefan Wandres (LOTTO Baden-Württemberg, Germany), Nives Slemenjak (Loterija Slovenije, Slovenia) and Randi Røed & Silje Bye Vangen (Norsk Tipping, Norway) presented specific tools that had been developed by their lottery and governments to tackle various issues like sustainability, equal opportunities or diversity. Stefania Colombo (IGT Lottery, Italy) gave examples of how to implement and monitor human rights along the supply chain, while Susanna Saikkonen (Veikkaus Oy, Finland) gave a general overview of human rights within the lottery business.
The e

nvironment
On the last day, ''environment'' was the key word as the world celebrated FSC Friday for responsible forest management. Henna Virkkunen, Finnish Member of the European Parliament, explained how digitalisation of services market could help us to achieve environment and climate policy goals, and Roberto Raccanelli from EY Italy gave a very detailed presentation on the development of a carbon-neutral journey. Vincent Perrotin (FDJ, France) explained how his lottery had put in place programmes of forest protection; while on the other side of the Atlantic Nathalie Rajotte (Loto-Québec, Canada) showed the steps behind the creation of a robust CSR plan.
Dedicated sessions
On top of this packed programme, EL Members benefited from two tailed-made sessions created for them by the EL CSR-RG working group - one on the new 2021 Responsible Gaming Framework and its main novelties, and the other on how to successfully implement the EL CSR Guidelines in their lottery organisations.
Hopefully next year, it will be possible to meet again in person, with the 2022 edition due to take place in Amsterdam.
EL Responsible Gaming Standards