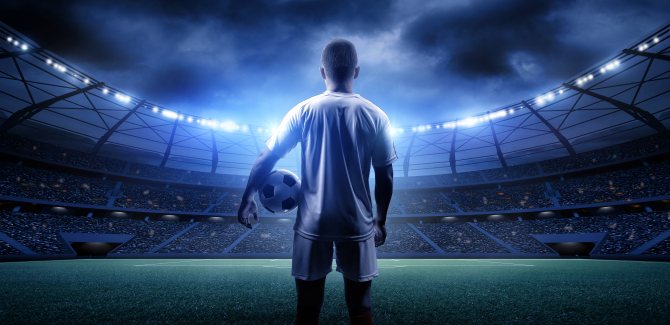 EL supports EU Sport Integrity Day in the fight against match-fixing
On 15th of April every year, #EUSportIntegrityDay is an opportunity to show a commitment to fighting against match-fixing.
"Today on EU Sport Integrity Day, EL emphasises the importance in the fight against match-fixing, particularly during a global pandemic when there are heightened betting corruption and financial risks. Looking ahead there is a need for increased vigilant monitoring and closer cooperation with the law enforcement and sports sectors to safeguard sport integrity and fight against match-fixing. "

Currently as a result of the COVID-19 pandemic there has been increased difficulties for sport in general and sports betting in particular because of match-fixing. Due to a lack of sports betting opportunities over the past year, operators have been offering betting opportunities on unusual competitions, which in turn has triggered an increase in financial vulnerabilities and betting corruption risks. The worldwide lockdowns also changed gambling habits with new player groups discovering the new digital opportunities.
As a founding Member of the Global Lottery Monitoring System (GLMS), EL continues to work to fight against match fixing and to safeguard the values and integrity of sport. The sports betting operations by EL Members is operated living up to the highest integrity standards where strict standards operate to provide secure and fair operations and to manage the risks of fraud and other forms of crime.
"A constant cooperation is crucial between GLMS and both, its Collective Members – EL and WLA – and its individual members, the state lotteries. This applies whether it concerns timely monitoring and exchanging information on the various competitions and reports or whether it involves education and facilitating exchange of good practices. It is also of paramount important to help our members develop better relationships with other relevant national stakeholders."

Just last month, EL organised its Sports Betting Webinar with WLA where lottery professionals gathering online to discuss the importance of closer collaboration to safeguard sport integrity.
Last year lottery professionals from the sport movement came together in a series of webinars to address among other topics, the impact of COVID-19 on the sports betting sector and how stakeholders are adapting to the pandemic, looking closely at the important of closer collaboration to safeguard sport integrity.
"Lotteries are key players in the fight against match-fixing as they do not act only to preserve the honesty of sports betting but, above all, to promote the positive values of sport. Contributing to Society is in our DNA. Both IOC and UEFA representatives who attended our last EL/WLA Sports Betting Webinar know that even in this difficult time of a pandemic, they can trust our sincere commitment to protect the integrity of the Tokyo Olympic games and the Euro 2020."

"Our dedicated employees across many lotteries' sports betting operations form the daily backbone of our efforts in helping to protect sports against manipulation. By constantly monitoring betting patterns and sharing alerts within GLMS, with sports federations and with relevant authorities in general, we proudly contribute to the ongoing fight to safeguard the integrity of sports. At Danske Spil we are very proud to have played an active part since 2005 in this highly important task."

Global lottery community welcomes ground-breaking Convention
Back in 2019 the global lottery community (EL-GLMS-WLA) welcomed the entering into force of the historic and ground-breaking Macolin Convention, the only legally binding international treaty promoting global cooperation to tackle the manipulation of sports competitions. The Convention covers all topics relative to the fight against match-fixing such as national and international cooperation, sharing of information, criminal provisions, whistle-blowers protection; education and prevention; conflicts of interest; and measures against illegal sports betting. Since its drafting phase the global lottery community has fully supported the initiative and assisted the Council of Europe (CoE) in its efforts to promote the Convention and support states with the implementation of its provisions. Read more here
"Sport has the power to develop and enhance social cohesion of communities - but only if its integrity is protected. At ENGSO, we believe the integrity in sport must be respected at all levels; from grassroots to elite. Therefore, we sincerely appreciate the support and the long-term partnership with European Lotteries, especially in regards to safeguarding integrity, ethics and fair play in sport, and strengthening the link between voluntary non-profit sports organisations."

EL's partnership with ENGSO
EL has been working closely with the European Sports NGO (ENGSO) since 2009 in order to work on a common front to safeguard the integrity of sport and to strengthen the link between voluntary non-profit sports organisations. EL and ENGSO support each other in the area of the EU sports policy and co-operate in event and project management. EL is a partner of the co-funded Erasmus+ Programme SPIRIT which aims to challenge the normalised practices in organised sport environments which are harmful to the mental well-being of their participants. In the past EL has partly funded projects such as "What National Networks to Fight against Match-fixing in the EU".