Crisis communications during uncertain times; managing the lotteries' perspective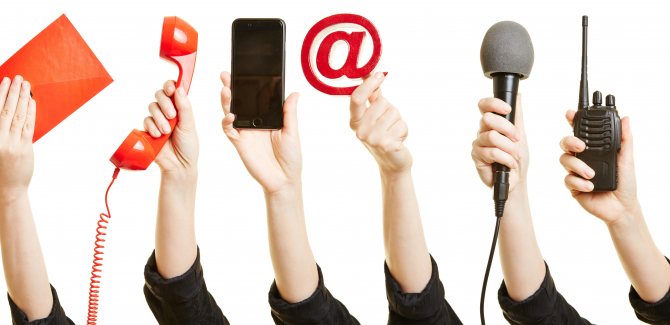 ​​​​​​​As we know, during a crisis, communication is essential. It helps build trust and hope in businesses and in their efforts to adapt to unexpected change. The pandemic has shown that designing communications plan to connect with the public and other stakeholders has been a challenge, especially as one as long as COVID-19. As people's ability to cope with excessive amounts of information, it is necessary to consider the best course of action, with crisis plans that are appropriate, informative and effective.
This is why EL decided to bring together communications professionals to focus on how to manage crisis communications and interact during a dedicated media training on public speaking related to often controversial lottery issues.
Successful exchange and learning experience during EL Communications workshop
Over the past 18 months, national lotteries have worked hard to adapt to the new ''normal'' and have often put contingency measures in place to not only to protect players but also their employees and retailers. Whilst at the same time continuing to support society at a more crucial time than ever and communicate with transparency and empathy.
Communicating a positive message with reassurance, hope and trust reminds society that businesses and individuals have managed to overcome challenges in the past and can look positively to the future.
Mr. Musa, CEO of Hrvatska Lutrija d.o.o. (Croatia) and Supervisory Chair of the EL Communications & Marketing Working Group opened the Workshop giving an insight on how crisis communications has been a vital part of Hrvatska Lutrija's work in the past year and a half. Not only has it been hit by the pandemic, but Croatia was also hit by two devasting earthquakes. The togetherness and the solidarity demonstrated in those moments of crisis were huge. Later in the programme, Sara Tolj Rasic, Head of the Marketing Activities Department & Tanja Moguliak, Senior Communication & Events Specialist at Hrvatska Lutrija highlighted how over the past 18 months the lottery's primary focus was the protection of employees' and players' health, keeping jobs and ensuring business continuity. Headlines such as ''A Touch of Happiness'' and mottos like, ''Be responsible, play lottery games online!'' and ''don't allow your joy at winning be hidden behind masks, play online' show the importance of being positive. Society was also not forgotten and humanitarian action, and a sense of community has continued to play a big role for the lottery.
Chris Burns of Burnstorm Communications, a journalist, moderator, and media expert with more than 30 years' reporting experience across the world focused his Keynote Presentation on how to take on the challenges of talking to the media and to people. He highlighted the importance of putting yourself in the shoes of a journalist and telling a personal, human story that hits hard and ends on a positive note. In his words ''never deny the negative, stick to your guns and think of something colourful as a metaphor''.
EL Lottery Members and Partners shared best practices and experiences on dealing with the pandemic and showcased the many positive ways they provided hope and solidarity to society. Maria Nunez, Journalist & Press Secretary from SELAE in Spain outlined the goal of crisis communications to protect and defend an individual, company or organisation facing public criticism. Culture often plays a big role in communication strategies and SELAE continued to support its players with campaigns during the pandemic, while at the same time providing much need help to those in need.
Joke Vermoere, Head of Communications/Spokesperson at the Loterie Nationale in Belgium focused on the core lottery values which are more important than ever during a pandemic. Humour but also empathy are both key during the crisis and there is a need for mind shift in the communications departments of a lottery.
Therese Minella, Senior Director, Corporate Communications at Scientific Games (EL Level 1 Partner) looked closely at how to support customers with a holding statement during a pandemic, giving an insight into how they should prepare and react to a situation. Ana Coronel, VP Organization, Transformation & Global Services & Matt Rudden, Senior Director International Field Services at IGT (EL Level 1 Partner) explained the challenges of national rules and restrictions during the pandemic but how in reality they learnt from this experience to rapidly respond and connect with customers and employees in times of crisis.
A dedicated media training took place on day 2 by Chris Burns from Burnstorm Communications, focused on public speaking and media interviews, including when the going gets tough. After an explanation of media-savvy do's and don'ts, participants were invited to take part in media interviews on various lottery issues from ''lotteries being a tax on the poor'', ''fraud allegations'' to ''advertising to minors'' and ''lotteries being old fashioned''. This was a useful exercise to learn how to communicate your mission, set clear goals, messages and proof points.
In crisis communications it is important to stop and reflect and enter the universe of the customer. Values are of upmost importance, and it is always important to be genuine, transparent and walk the talk.