Annual Holiday Campaign; Lottery tickets aren't child's play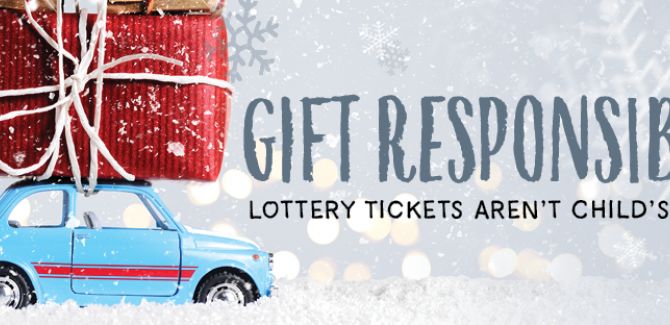 Every year NCPG and the International Centre for Youth Gambling Problems and High-Risk Behaviours at McGill University asks lotteries to support the responsible gambling campaign and help raise awareness regarding the risks of underage lottery play during the holiday season. EL proudly endorses this campaign together with the World Lottery Association (WLA) and North American Association of State and Provincial Lotteries (NASPL).
Research showing that early childhood gambling experiences, including those with lottery products, can be a risk factor for gambling problems later in life, prompted McGill University and the U.S. National Council on Problem Gambling (NCPG) to join forces in launching the Responsible Gambling Holiday Lottery Campaign. Since 2002, the campaign has raiseed awareness about the risks of underage lottery play during the winter holiday season.
The 2019 Responsible Gambling Holiday Lottery Campaign participants several EL members including
Lottery Level 1: Nederlandse Loterij (Netherlands Lottery) and Ukrainian National Lottery (UNL).
Lottery Level 2: Austrian Lotteries; Hrvatska Lutrija d.o.o. and Ireland's National Lottery.
EL calls upon all members to join next year's campaign!
The press release is available here