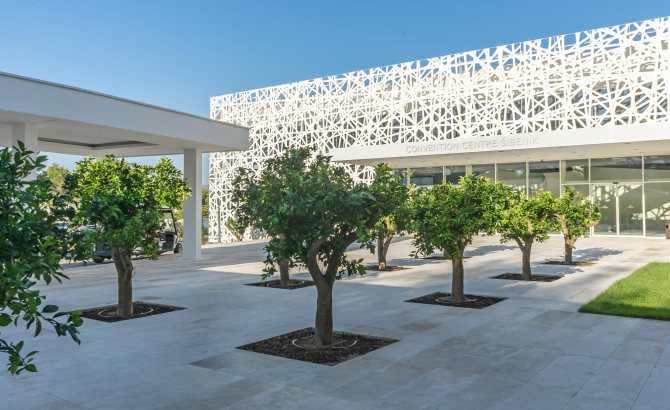 LOOKING FORWARD to the Congress
The Congress programme will be future looking. It will include inspiring keynote speakers on relevant themes such as the Metaverse, corporate culture and E-sports. It will have state of the art examples of new techniques and the latest on artificial intelligence. All EL Working Groups will provide their specific topics on the second day of the event.
LOOKING FORWARD to the Speakers
EL is proud to announce the keynote speakers for the 11th EL Congress. The line-up features some of the most inspiring and well-known speakers in Europe. Dr Michelle Penelope King is a globally recognised expert on inequality and organisational culture. Based on over a decade's worth of research, Michelle believes that we need to learn how workplaces work, so we can make them work for everyone. Artur Sychov will come to us live from the Metaverse. More names coming soon! 
LOOKING FORWARD to the Trade Show
An attractive Trade show will bring the latest developments by the leading suppliers of the lottery sector and will be the place to meet, experience and do business. This year's show will feature top vendors, exciting keynote speakers, and valuable networking opportunities. Join us for three days of learning, discovery, and inspiration as we explore the latest trends and technologies in our field. Don't miss out the chance to connect with the industry leaders, discover new products and services, and gain valuable insights to take your lottery to the next level.
LOOKING FORWARD to the Evening Programme
Several evening programmes will be organised specially designed for the EL Congress. Enjoy the welcome dinner on 4 June with stunning views over the Šibenik archipelago and azure Adriatic waters, and relax in the luxury surroundings of the En Vogue Beach Club. 
At the second evening there will be an Appreciation Dinner at the Dalmation Village, hosted by EL Level I Partners IGT & Scientific Games and EL Level II Partner NeoGames (Upon invitation only)
And last but not least, a wonderful closing night at the The Mediterranean Square which offers a rustic, provincial ambience reminiscent of a Mediterranean marketplace on the beachfront.