European Week Of Sport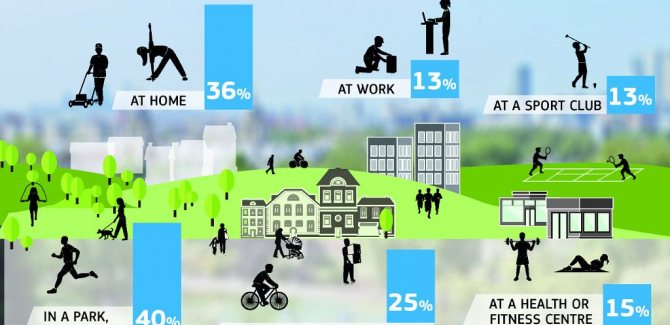 As participation in sport and physical activity in Europe is stagnating, and in some EU Member States, even declining, the European Commission has come up with a new initiative to tackle this growing problem: the European Week of Sport, which aims to promote sport and physical activity across Europe. The Week is for everyone, regardless of age, background or fitness level.
With a focus on grassroots initiatives, the EWOS seeks to inspire Europeans to #BeActive on a regular basis and create opportunities in peoples' everyday lives to exercise more.
EL Members are encouraged to plan their activities in order to encourage their citizens to engage in an active lifestyle. 
Some examples of the activities our Members are planning to support the #BEACTIVE message!
During the EWOS 2017, the Hungarian National Lottery, SZERENCSEJÁTÉK ZRT. is planning again to co-operate with the Hungarian University Sports Federation in order to encourage and inspire Hungarian students to get active during the campaign.  SZERENCSEJÁTÉK aims at relaunching the #BEACTIVE– Become a champion every day! program which includes a unique sports competition among all Hungarian Universities and Colleges. The event will also strongly focus on introducing students to a range of disability sports in order to offer a unique opportunity for an interaction between young people with different abilities all enjoying exercising. They are planning to use all communication channels of Szerencsejáték Zrt.(Facebook, company webpage, intranet) to promote the event, but also the Hungarian University Sports Federation and the participating universities, colleges will be active to share the news about the #BEACTIVE– Become a champion every day! campaign.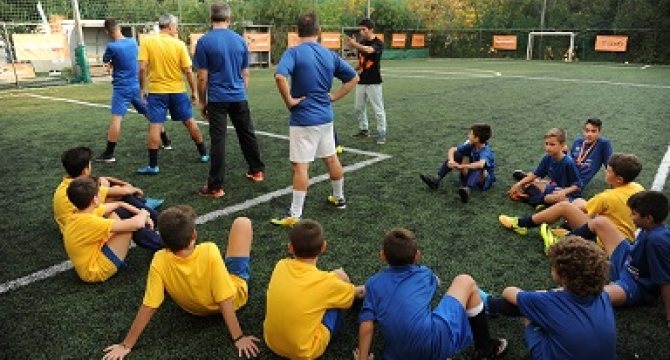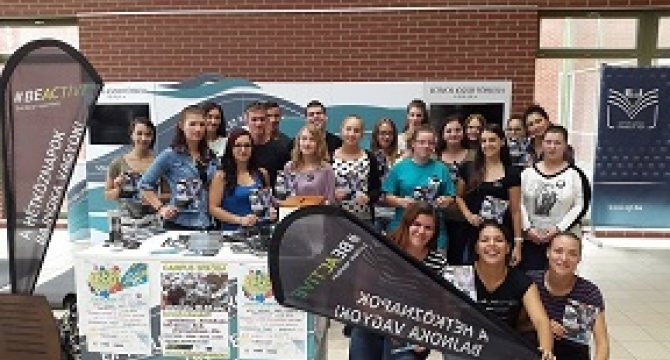 The Greek Lottery, OPAP SA, will promote participation in physical activity and sport, during the European Week of Sport 2017, through its Corporate Social Responsibility Program "Sport Academies".  The national network of 125 Amateur Football Academies that involves and reaches 10,400 children, 20,000 parents and 450 coaches and is supported in the framework of the program will organise and implement football fun activities such as: parents Vs Children game, boys Vs Girls game, training for Parents while children will be watching and supporting and speeches by Ambassadors on the benefits of physical activity
OPAP, like in 2015 in 2016 shall activate their network of sport academies to pass a strong #BEACTIVE message
In Portugal, our Member, Santa Casa, will be sponsoring the Run to the Glory on Sept 23, while also considering further BEACTIVE Activities
The 2015 edition of Clibing Up to the Glory event, sponsored by Santa Casa and connected to the #BEACTIVE campaign
This year again, SAZKA, the Czech Lottery, together with the Czech Olympic Committee (COC) will promote the European Week of Sport around the Czech republic in September 2017.
During the EWOS, people and especially children can select their new own sport from the largest database of sport clubs in Czech – www.sportvokoli.cz – the web project SAZKA also runs.
Also, the national finals of one of the competitions of Sazka Olympic Multi-contest, an on-going project of SAZKA and COC leading as many children as possible to sports, will be held. Part of it will also be special BEACTIVE village.
In Slovakia, Slovakian Lottery, TIPOS, supported the event "Touch Stars" in Prešov, an initiaitve designed for pupils from 3rd to 5th year of elementary schools. The aim is to introduce students to Olympic symbols and ideas, to present them with various sports, to enable them to mediate the real atmosphere of the Olympic Games, to learn their behavior in the spirit of fair play, and to enable them to meet sporting patterns - Olympians who further motivate for sporting activities.
Children from Slovakia will meet big names and will provide sport activities  with them.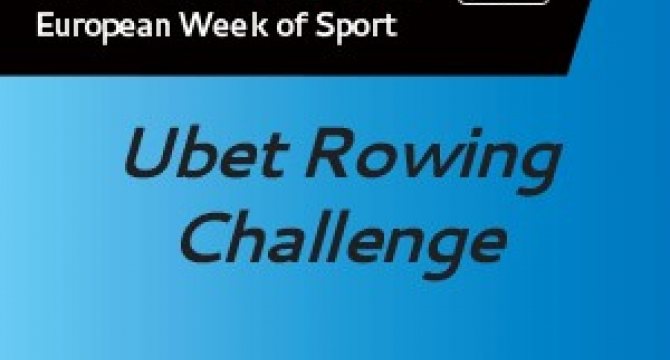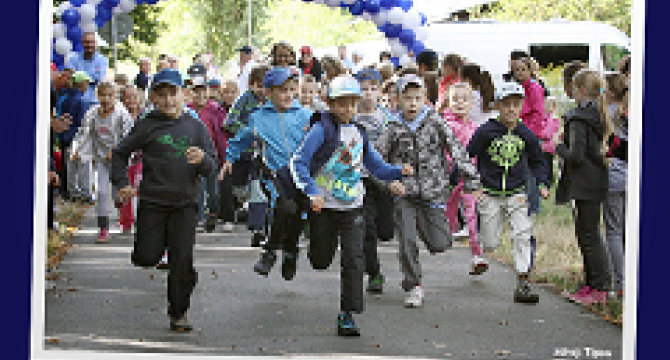 EUROPEAN WEEK OF SPORT 2016 (10-18 SEPTEMBER 2016)
The 2016 edition of the European Week of Sport was planned to be a truly European event with both centralized events and activities, and national ones held across EU countries, targeting people of all ages, backgrounds and fitness levels.
Many more events took place all over Europe with national editions of the European Week of Sport, organised in close cooperation with national coordinators.
More information on the 2016 edition of the European Week of sport can be found here.
EL and its Members spreading out the #BEACTIVE message accross Europe
The European Lotteries Association and its members once again planned diverse activities all over Europe.
Portugal
In Portugal, the Portuguese Lottery, Santa Casa, a very popular and typical short bicycle run, called "Climbing up to the Glory"
Bulgaria
Bulgarian Sport Totalizator recently launched a new initiative, seeking to inspire young students to get more physically active and understand the benefits of physical activity. This initiative will be a national campaign, reaching out to numerous schools in different regions of Bulgaria. As part of this initiative, special activities, including sport talks and mini sport competitions , will be organised in different schools.
This initiative will start with such activities in schools in Yambol city, Bourgas city and Silven. These first workshops were fully connected to the European Week of Sport and the #BEACTIVE campaign
Lithuania
Once again Olifeja supported the Vilnius Marathon – the biggest running event in Lithuania and was part of the #BEACTIVE campaign. The Olifeja sponsorship included providing a pacers team and the half marathon distance. Special #BEACTIVE activities for children were also organised.
Slovakia
In Slovakia, Lottery company TIPOS, following the very strong promotion of the EWOS all over Slovakia last year, In 2016 sponsored special #BEACTIVE activities throughout the European week of Sport in the city of Kosice, this year's European Capital of Sport and the place where the EWOS 2016 officially opened on September 10.
Norway
In Norway, our Member, Norsk Tipping, in cooperation with The Norwegian Trekking Association, organised on a nationwide event to get more people into physical activity outdoors. The event contained some 130 local events across the country, focusing on different activities like canoeing, glacier hiking, kiting, and much more. There were activities for both adults and children, and more than 40,000 participants attended at a national level.
Hungary
In Hungary, Hungarian National Lottery, SZERENCSEJÁTÉK ZRT. in close collaboration with the Hungarian University Sports Federation sought to encourage and inspire Hungarian students to get active through the launch of the campaign #BEACTIVE– Become a champion every day! which included a unique sports competition among all Hungarian Universities and Colleges as a special event (International Day of University Sport).
Poland
In Poland, THE LOTTO MILLION DREAMS FOUNDATION (corporate foundation of the Polish national lottery – Totalizator Sportowy) organised a family sport picnic called the "Accumulation of the Activity in Służewiec". The event took place in the area of the beautiful racetrack in Służewiec. It was the inauguration of the 4th edition of a sports programme "Accumulation of the Activity", which aims at the sport activation of young junior high school students while using the experience and authority of masters of sport – Olympians and medallists of national and international competitions.
Czech Republic
In Czech Republic, Czech Lottery, SAZKA, supported the Czech Olympic Committee in promoting the European Week of Sport around Czech republic. SAZKA and the SAZKA Olympic Combined Events (which is an on-going project of SAZKA and the Czech Olympic Committee to introduce Olympic disciplines to children) was part of the OVOV (badge of universality of the Olympic champions) national finals, which were held in Brno (at the "BeActive village"). The OVOV national finals included an accompanying programme that highlighted the social implications of sport and its goal is to encourage regular sporting activities. The program was designed for all participants and visitors. As part of the OVOV Czech Republic finals, hundreds of young athletes were supported by large number of sports champions and were introduced to the benefits of physical activity, the Olympic values and the social aspects of sport.
Malta
Following the successful involvement of 2015, MALTCO win again sponsored an Indoor Rowing event. This time on one of the biggest sandy beaches of the island. This event was one of the EWOS activities organised by SportMalta.
Croatia
Hrvatska Lutrija took part in the project organized by Ministry of Science, Education and Sports of Republic of Croatia and European Commission Representation. Hrvatska Lutrija was present at the main national opening event which was held on September 10, 2016 in Zagreb - sports village that will showcase sporting activities that the general public can then try out. It is the joint project Ministry of Science, Education and Sports with the City of Zagreb, national sports organisations, fitness clubs, educational institutions, civil society organisations, Sports for All organisations, universities, schools, enterprises, and NGO's. Employees of Hrvatska Lutrija joined the Citizens' race in the streets of the City of Zagreb organized the same day by the European Commission Representation in Croatia.
The representatives of Hrvatska Lutrija were present at the flagship event which was held in the City of Dubrovnik an event at Banje Beach which  included kayaking, snorkelling, diving, water jumping, water polo, beach volleyball, rowing, sailing, yoga, Pilates, kids gym.
Their role in this project was to promote the European Week of Sport by inviting employees, players and general public to take part in organized activities via all social media of Croatian Lottery as well as by animating the participants of the event by giving symbolic prizes to those that get involved in the program.
*************************************************************************************************
Apart from these events/activities, EL Members also raised awareness about the European week of Sport and the benefits of physical activitiy through all their communication platforms (website, social media, etc.)
As the primary partners of grassroots sport in Europe, Lotteries committed to support this far-reaching initiative. Lotteries promoted this project in their respective countries through their communication platforms, their huge network of outlets and also by organising national activities and events. 
COMMUNICATION ACTIVITIES
In order to promote the initiative, EL Members used their communication platforms in order to raise awareness about the initiative and the benefits of physical activity.
EL Members integrated banners or posters in their outlets, websites, and through press releases and their social media, they raised awareness among their citizens about the benefits of physical activity and sport. 
The examples of our Members promoting the initiative via their communication platforms are numerous. In Hungary, for instance, Szerencsejáték Zrt., the Hungarian Lottery, organised a nationwide media campaign with famous Hungarian sport athletes, promoting the main messages of the European Week of Sport, and spreading the message about what sport means to them.
NATIONAL/REGIONAL EVENTS ORGANISED OR CO-ORGANISED BY EL MEMBERS
Additionally to the communication activities, EL Members also organised or co-organise along with their local sport partners, events or sport activities that could inspire and encourage the citizens of their country to #BEACTIVE.
List of national events / other activities organised by EL Members in September 2016 to encourage citizens to #BEACTIVE
Below some videos that show the activities of some Members of ours to support the European Week of Sport in their countries: